In the next few weeks, we will be releasing the next lessons in the series that we have been developing with the State of Tennessee Department of Intellectual and Developmental Disabilities. Like the Find Your Bus series that we released earlier this year, these lessons are targeted to older Learners and are designed to address employment-related skills. These lessons will also mark the debut of the newest Floreo experience: the Floreo movie theater! We can't wait to unveil them and see what you think, but in the meantime, please enjoy a sneak peek below.
One of our focuses for 2023 will be to continue to release content that is targeted for Learners aged 13+ as we continue to build out our lesson library. If you have an idea for a lesson or are interested in starting your Floreo subscription, please let us know!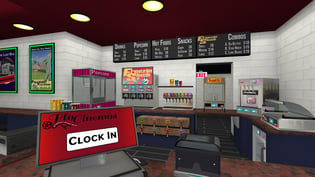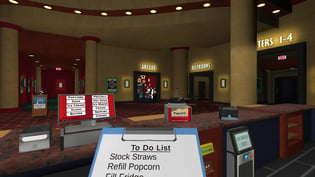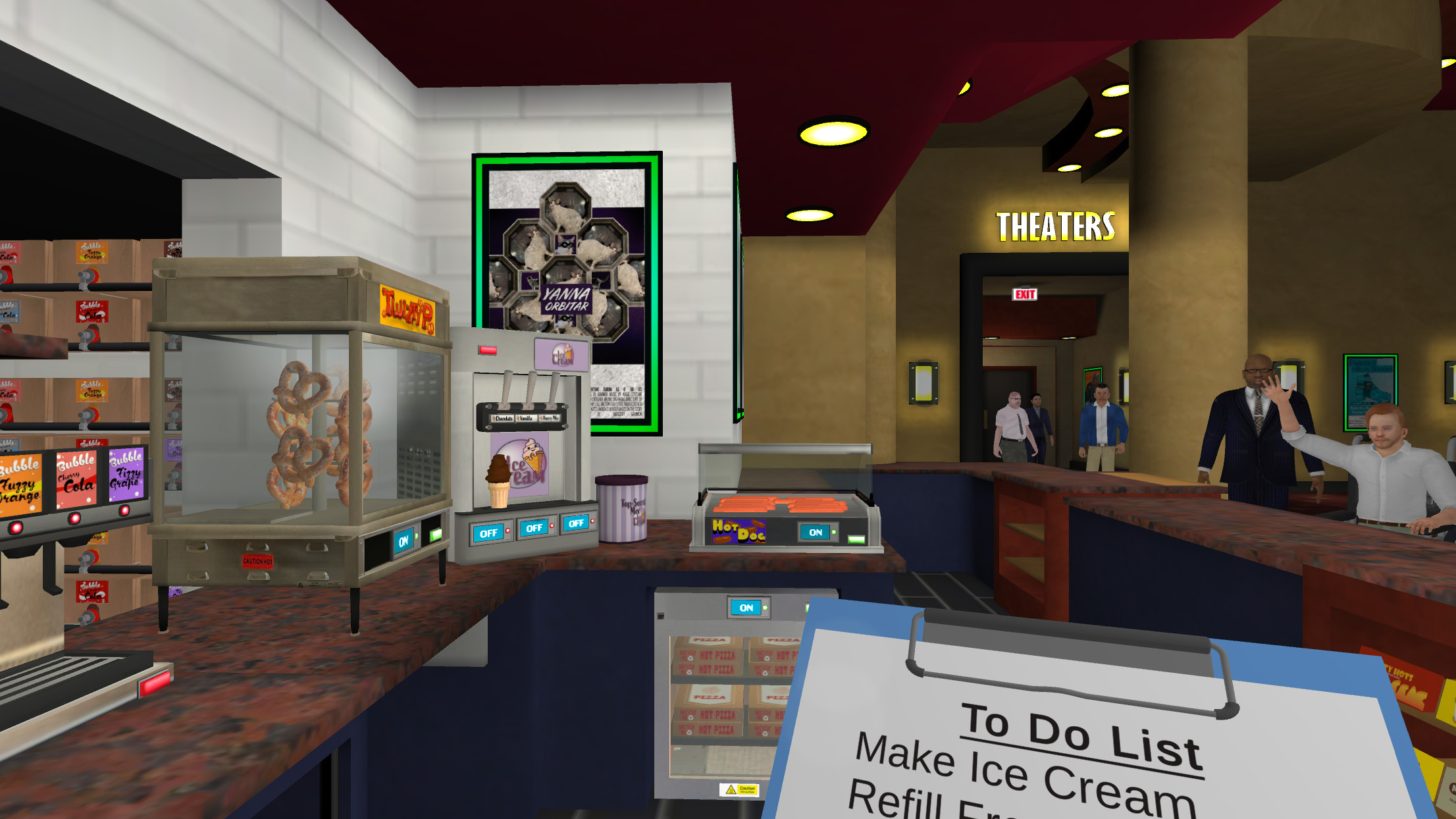 New Partnerships
THE FLOREO COMMUNITY CONTINUES TO GROW
A warm welcome to our newest partners at Trumpet Behavioral Health (multiple states) who just signed up to begin their Floreo programs. We look forward to continue helping you serve the needs of your clients and communities!
Are you ready to join the Floreo family? We would love to discuss implementation in your school, district, or practice!
---

Recent Events

RESEARCH PRESENTATION
Juan Pacheco, a graduate student at Saint Joseph's University, presented his study on Improving a Virtual Reality Cognitive-Behavioral Police Safety Intervention for Autistic People of Color Living in Urban Areas at the Annual Convention of the Association for Behavioral and Cognitive Therapies, New York City. Juan has conducted this study in collaboration with colleagues at Floreo and the Center for Autism Research at Children's Hospital of Philadelphia.
---
---
Self Care Corner

TIPS OF TAKING CARE OF YOU
Marsha Stepensky, MS.Ed, BCBA, is a Content Producer at Floreo. She suggests incorporating self-care into your daily (or more often!) routine and has some ideas to help you do that.
Welcome back to the Self-Care Corner! This month we are highlighting ways to take care of yourself while managing the excitement and stress of the holiday season. Tip 1: Make Small Adjustments.
With all the disruptions and changes during the holiday season, focus on the small things that can help you relax. Make it a point to listen to some music (or a podcast) while you're making dinner. And speaking of food, the next time you're cooking add a little spice to your dish or a new ingredient to your smoothie. Small adjustments that won't make or break your routine can be the little boost you need!
Tip 2: Share Tasks.
You don't have to do everything yourself. Share your to-do list with others. Spend time with your family and friends while decorating, wrapping gifts, and preparing the holiday meal!
For more holiday self care tips, check out NPR's Life Kit for the Holidays.
---
Funding ideas

HOW CAN WE HELP YOU GAIN FUNDING FOR FLOREO?
We know that budgets can be tight and we want to help get Floreo into the hands of anyone who needs it! If we can help write up your DonorsChoose application (teachers) or provide information for a grant you have identified (anyone!) please let us know.
IDEA and Title I funds are also great sources to help you access a Floreo subscription. As you start thinking about budgets for 2023-24, consider adding in Floreo!
---
What have we been reading this week?
NEWS ROUND-UP