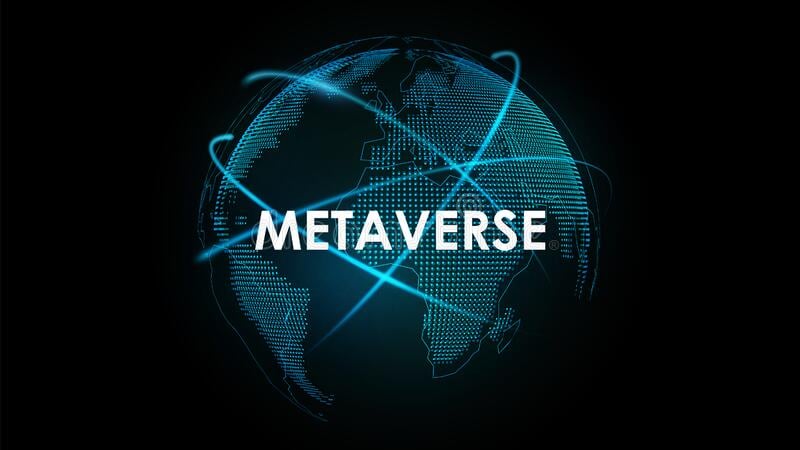 I founded Floreo in 2016 based on a deeply personal connection with autism spectrum disorder (ASD). I saw first-hand the challenges that children with ASD faced with learning social and executive functioning skills, and how a child could respond positively through the use of virtual reality (VR) technology as a tool to aid development. Now, looking ahead to 2022 and beyond, I see an accelerating demand for technologies that can help address the practical needs of the growing population of neurodiverse individuals.
Although VR was still relatively nascent at the time I developed the beta concept for Floreo, I believed in the potential of VR to be a bridge between the virtual and physical realms. And this led to a broader vision of how technology such as VR could help create a world that is open and accessible for every neurodiverse person. This is our vision at Floreo. While it is personal to me, our aspiration is to reach millions of people.
As we embark on our sixth year as a company, we've made tremendous progress toward our goal of building the first behavioral therapy metaverse—a virtual world that is safe and navigable for learners, equipping them with skills and tools they can apply in their day-to-day lives. We have developed a VR platform that teaches social, behavioral, communication and life skills for individuals with Autism Spectrum Disorder (ASD) and related diagnoses. While we have started with ASD, we intend to scale Floreo's technology across other areas of mental health including ADHD and Anxiety to reach as many people in need as possible.
From our modest beginnings we have grown and scaled and, in 2021, Floreo provided services in the form of more than 17,000 lessons taught to neurodiverse individuals in 19 countries around the world. Our platform is positively impacting lives, but we are still in the early stages of Floreo's true potential to make a difference for so many people. We are also proud that we are in Phase II of our NIH funded study with the Children's Hospital of Philadelphia with more results expected this year. And, during the past year, we secured investments from the Autism Impact Fund, Divergent Investments, and the Disability Opportunity Fund.
We are often asked how Floreo works. For starters, we believe that neurodiverse individuals have their own "superpowers" and Floreo is a platform that can help tap into those distinctive skills and abilities. Floreo is a unique and powerful tool for behavioral therapists, educators, healthcare providers and families to support their clients, students, patients, and children.
Our system spans a wide skill domain with over 180 unique life-skills scenarios, delivered in a format and style that is tailored to each learner's developmental goals. Importantly, we've built Floreo to be financially and technologically accessible for clinicians across a number of therapeutic settings.
Floreo has developed a shared experience that uses mobile VR on iOS (Meta Quest coming soon!) to deliver lessons to the Learner using an iPhone and mobile VR headset while a Coach (a supervising adult) follows along on an iPad and guides the Learner's progress and provides live feedback and instruction throughout the experience.
The Coach pairs the mobile VR headset through the Floreo app.
Once the devices are paired, the Coach places the iPhone in the VR headset and helps the Learner to put on the headset.
The Coach directs the entire experience — selecting a lesson, starting a lesson, providing guidance and praise language throughout the lesson. The Learner experiences the immersive lessons through the iPhone and headset.
The Learner's view is streamed in real time to the Coach's iPad. The green bars on the real time view represent the Learner's field of view. We provide suggested Coaching language and tools to help the Coach move the lesson along on the iPad throughout the experience.
Floreo's content is based on established, science-backed techniques and designed to be an engaging platform for families, therapy practices, medical practitioners, and educators.
Over the past several years, we've seen an extraordinary convergence of innovative technologies with the rapidly changing dynamics within the healthcare system. Providers and payers are in a race to meet the growing needs of neurodiverse populations. Through its platform, Floreo is an accessible technology that 1) helps providers and payers address systemic healthcare changes, including rising costs; 2) leverages evidence-based innovative technology solutions; 3) engages Learners in a motivating environment; 4) teaches important executive functioning skills that are traditionally difficult to translate from a therapeutic setting to day-to-day life skills; 5) is readily applicable via telehealth. Floreo is game-changing for many: neurodivergent individuals in remote and underserved communities everywhere will finally have access to technology that will help them learn and grow.
The world's first behavioral therapy metaverse exists, and it is called Floreo.