Communities and schools are still reeling from the impact of the COVID-19 pandemic. It is clear that students suffered learning loss during the chaotic time, and educators are working hard to get them back on track. An article in Business Insider this week discussed the effects of the pandemic on students with special needs, and highlighted Floreo, along with other start-ups like Social Cipher and Learnfully as examples of organizations that are helping make a difference for students.
There are still a few spots in Floreo's Immersive Learning Program (in collaboration with Meta) for schools: educators can get Meta Quest headsets and a discounted Floreo subscription for the upcoming school year. We would love to talk to you about implementing Floreo in your school or district!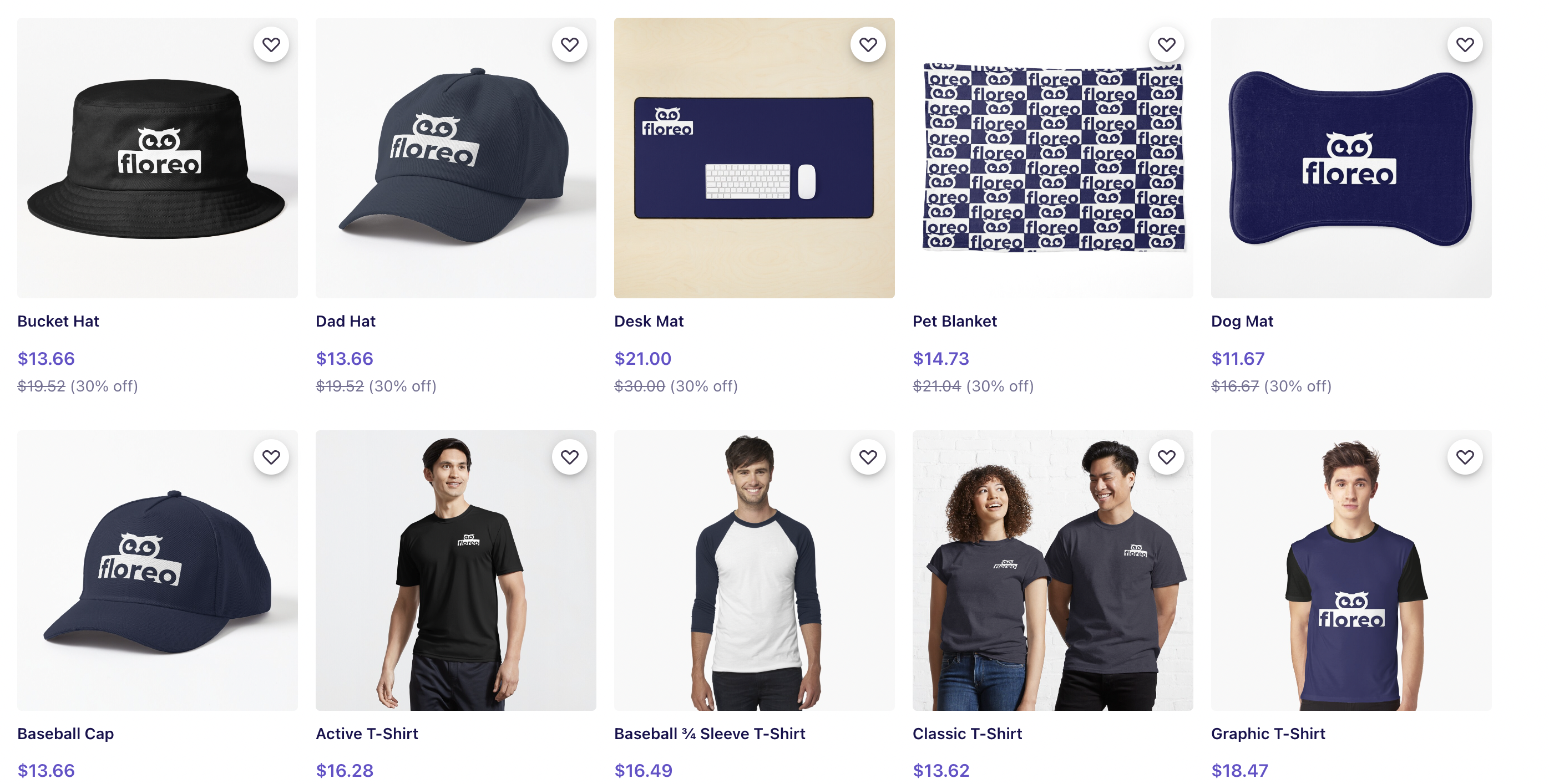 Floreo Merchandise
VISIT THE FLOREO STORE
You asked, and we heard you! We have a brand new Floreo store where you can purchase Floreo-branded apparel, stickers, and more. Check it out and tag us in your pictures when you and your Learners are sporting your Floreo swag!
Upcoming Events
CATCH US AT AN EVENT NEAR YOU
Let us know if you are attending an upcoming event. We would love to connect with you!
Attention Medicaid Families
FLOREO SUBSCRIPTIONS MAY BE COVERED
Did you know that in Wisconsin and New York families on Medicaid waivers initiated full reimbursed coverage of Floreo in the home?
If your family receives services in your state using a Medicaid waiver, you might be able to get a Floreo subscription (including equipment rental) fully covered by your state program. Reach out to us, and let's work together to see how we can get Floreo into your home and start making a difference for your Learner.
Funding ideas
HOW CAN WE HELP YOU GAIN FUNDING FOR FLOREO?
We know that budgets can be tight and we want to help get Floreo into the hands of anyone who needs it! Please let us know if you need help writing up your DonorsChoose application or with information for a grant you have identified.
IDEA and Title I funds are also great sources to help you access a Floreo subscription.
What have we been reading this week?
NEWS ROUND-UP