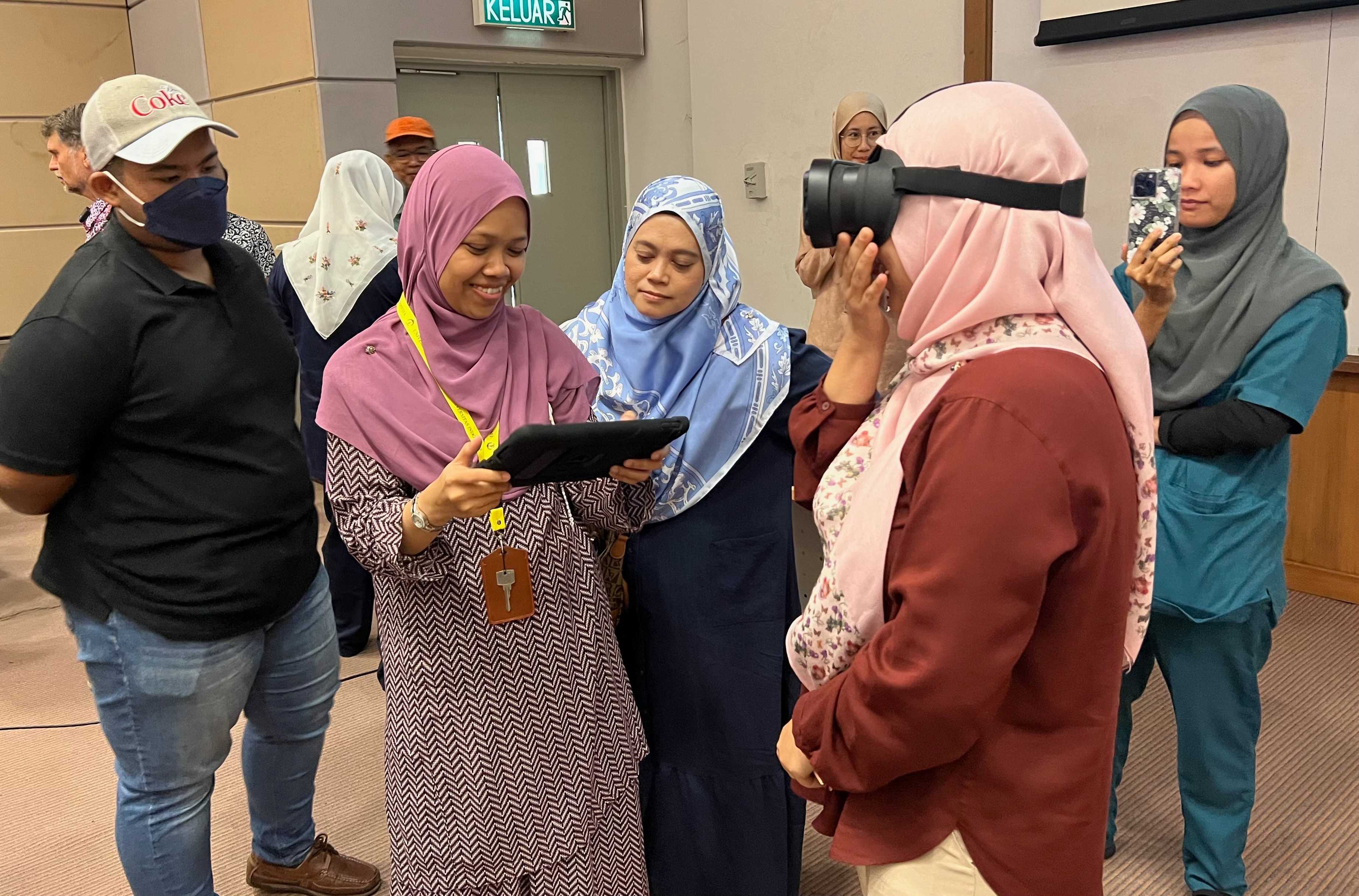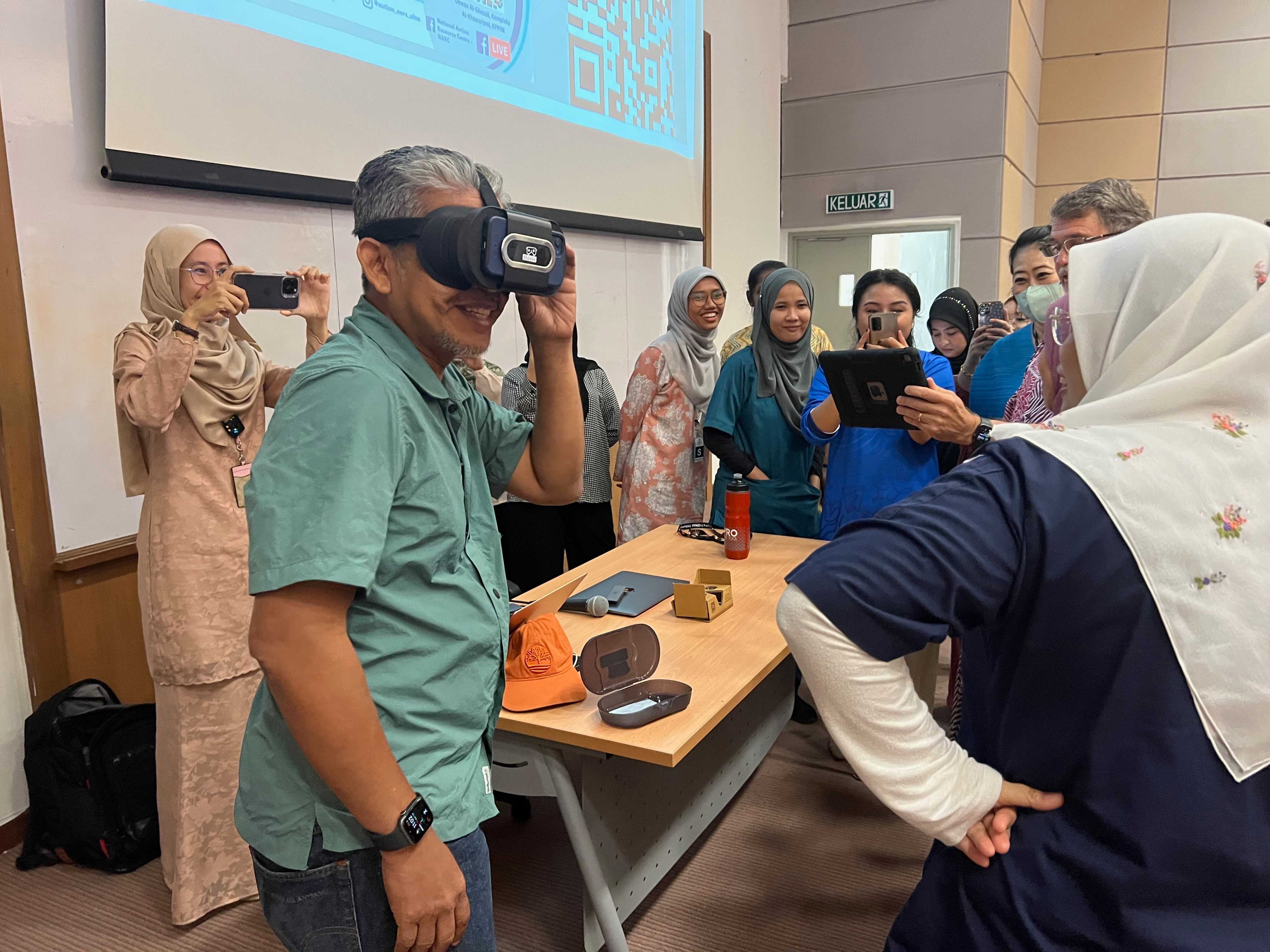 Virginia Commonwealth University Occupational Therapy Professor Emeritus Tony Gentry, is currently in Malaysia for a Fulbright Specialist fellowship focused on assistive technology for autism, in collaboration with the Malaysian-American Commission on International Exchange, Fulbright Malaysia and the College of Computing, Informatics and Media, Universiti Teknologi MARA. Dr. Gentry offered a demonstration of Floreo at a meeting of rehabilitation therapists last week.
It is always so exciting for our team to see people using and enjoying Floreo! We would love to see your photos too!
Upcoming Events
CATCH US AT AN EVENT NEAR YOU
Let us know if you are attending an upcoming event. We would love to connect with you!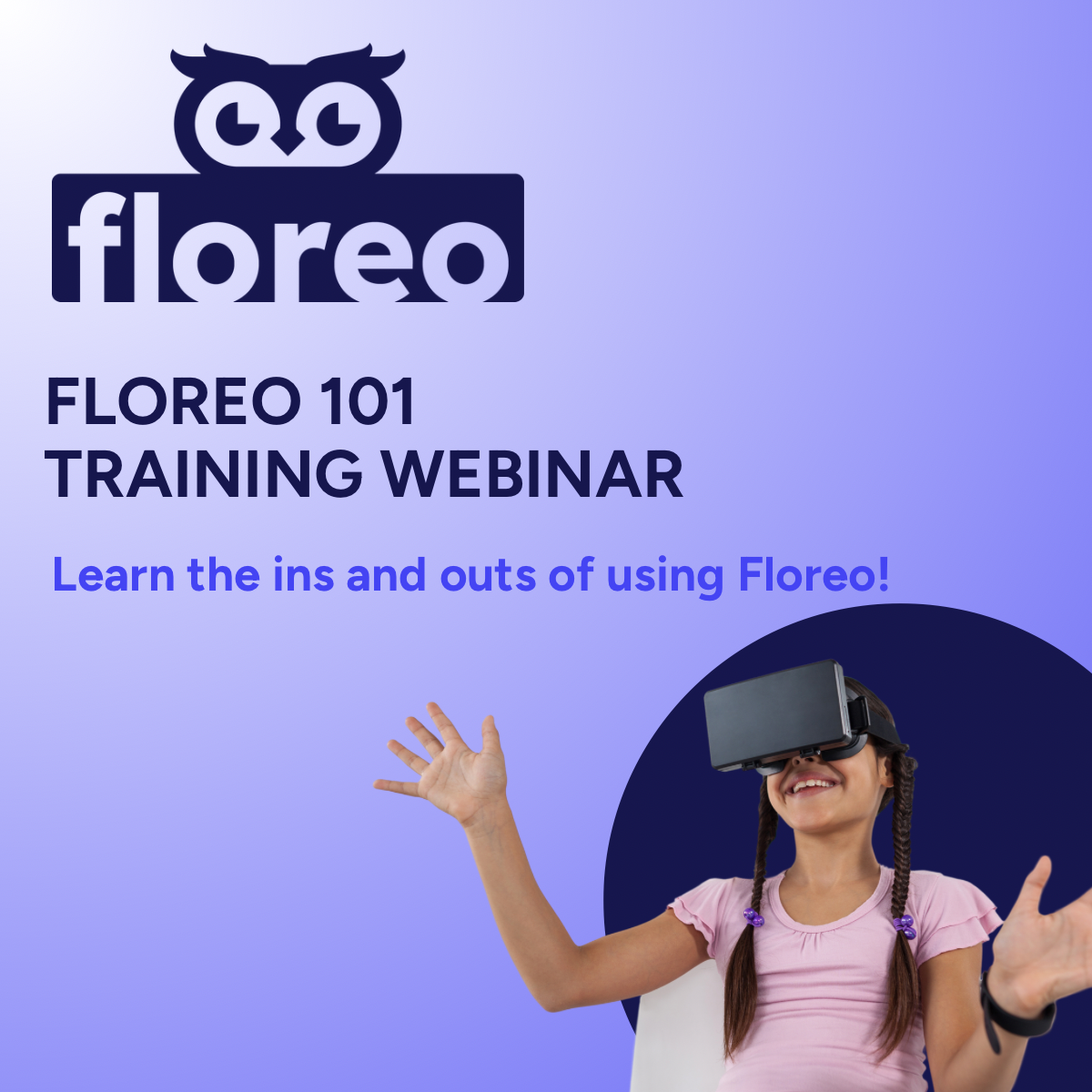 Upcoming webinar
Floreo 101
Join Floreo's Director of Customer Success, Heather Manning, on September 20th at 12pm Eastern / 9am Pacific for an introduction to Floreo. If you have been considering Floreo and want to see how easy it is to use, are a new customer, or just need a refresher on how things work, this webinar is for you! All registrants will receive the recording of the webinar, so even if you can't join live, please register!
New Partnerships
THE FLOREO COMMUNITY CONTINUES TO GROW
A warm welcome to our newest partners at Bellmore-Merrick Central High School District (NY) who just signed up to begin their Floreo program. We look forward to helping you serve the needs of your students and community!
Are you ready to join the Floreo family? We would love to discuss implementation in your school, district, or practice!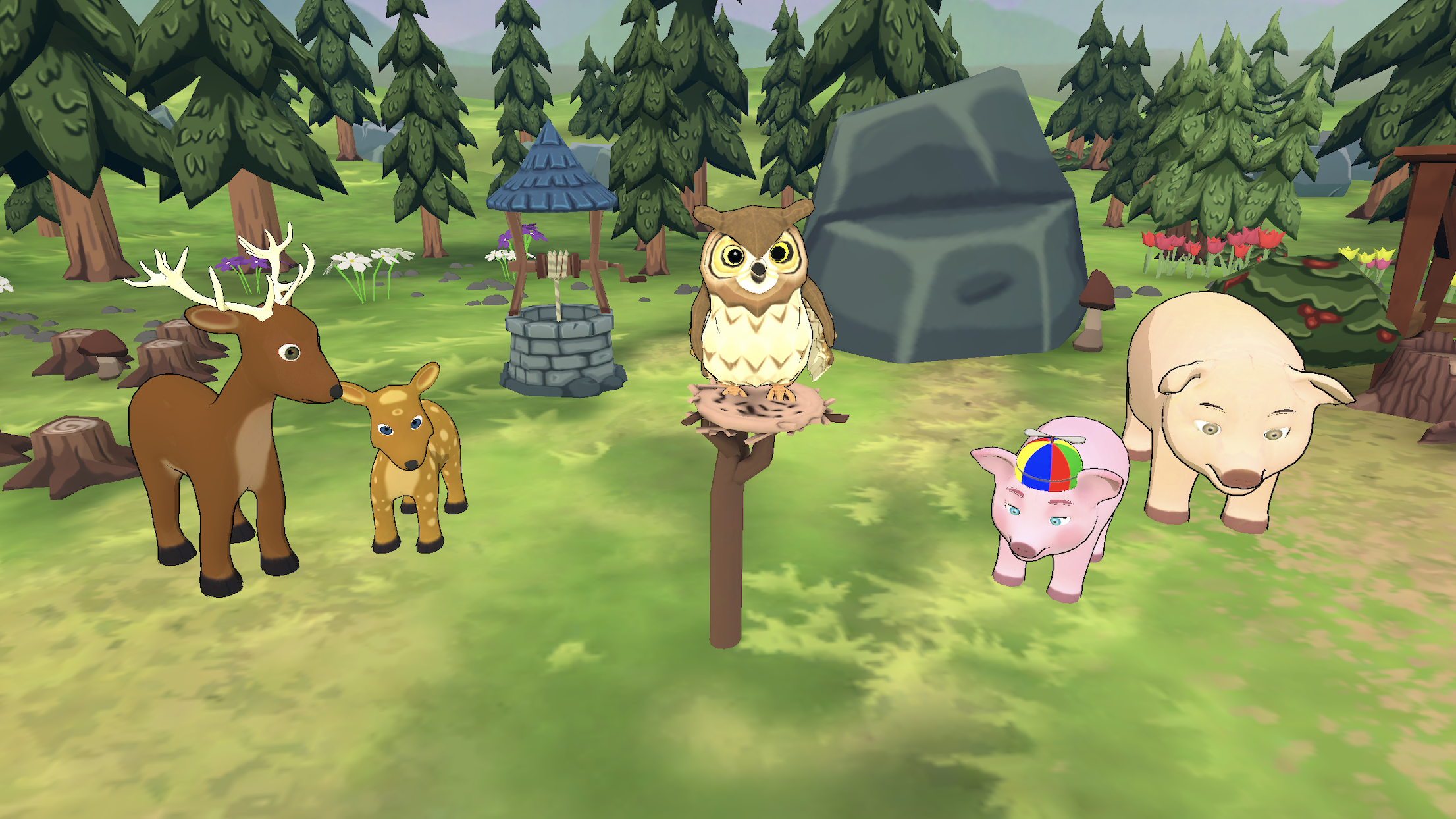 In case you missed it...
New Floreo lesson!
New Lesson: Reunite the Animals
Who it is for: Learners aged 5+
What's new: Welcome to Harmony Forest! In this lesson, the Learner teams up with an owl friend, practicing the skill of collaboration to achieve the shared goal of uniting animal families. The experience emphasizes the joy and efficiency of teamwork.

Find Reunite the Animals in the new Social Interactions skill category once you have the latest version of Floreo! If you haven't yet had a chance to download the latest version of Floreo, it's a good time to do it! You can find it in the iOS app store by clicking this link. If you have Floreo rental equipment, make sure to turn it on, connect it to WiFi and let the update download before opening the app.

If you haven't yet subscribed to Floreo, we would love to discuss subscription options with you. And if you or your staff would like to talk through the new content or any of the changes we've recently made, please reply to this email to set up time to speak to a member of our team!
Attention Medicaid Families
FLOREO SUBSCRIPTIONS MAY BE COVERED
Did you know that in Wisconsin and New York families on Medicaid waivers initiated full reimbursed coverage of Floreo in the home?
If your family receives services in your state using a Medicaid waiver, you might be able to get a Floreo subscription (including equipment rental) fully covered by your state program. Reach out to us, and let's work together to see how we can get Floreo into your home and start making a difference for your Learner.
Funding ideas
HOW CAN WE HELP YOU GAIN FUNDING FOR FLOREO?
We know that budgets can be tight and we want to help get Floreo into the hands of anyone who needs it! Please let us know if you need help writing up your DonorsChoose application or with information for a grant you have identified.
IDEA and Title I funds are also great sources to help you access a Floreo subscription.
What have we been reading this week?
NEWS ROUND-UP