Recently, I was able to visit a true pioneer in serving the autistic community, the Dan Marino Foundation. Founded 30 years ago when autism awareness & acceptance was nothing like today, the Dan Marino Foundation has been ahead of its time, focused on services around independent living and employment as autistic kids become adults and when services start to fall off the cliff. More than that, the Marino Foundation has been on the cutting edge of technology developing novel applications including virtual reality based for areas such as driving instruction and job interviewing.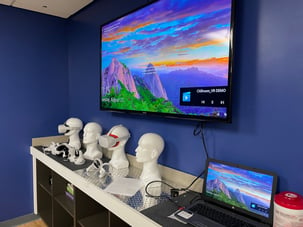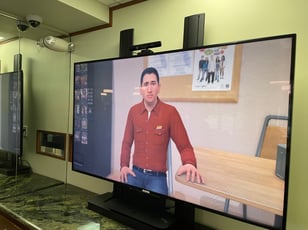 We are so excited to be partnering with the Dan Marino Foundation and their technology arm QL TechWorks. On my visit to South Florida, we also were able to meet with our innovative customer, Nicklaus Children's Health System. Our meeting was at the jawdropping accelerator space in Ft. Lauderdale, the Alan B. Levan | NSU Broward Center of Innovation built as a public/private partnership between Nova Southeastern University and Broward County. Special thanks to the DMF leadership team for hosting me!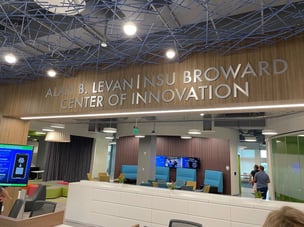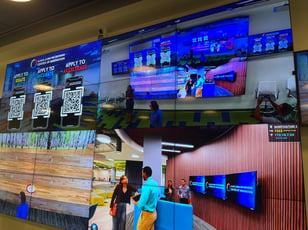 I am thrilled to be able to get out to meet more of our partners and customers and hope my travels bring me to your organization soon too!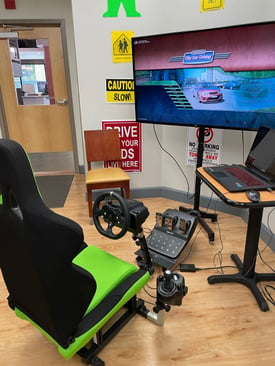 ---
New Partnerships
THE FLOREO COMMUNITY CONTINUES TO GROW
A warm welcome to our newest partners at Monroe Township School District (NJ) and Grand Island Central School District (NY) who just signed up to begin their Floreo programs. We look forward to continue helping you serve the needs of your students and communities!
Are you ready to join the Floreo family? We would love to discuss implementation in your school, district, or practice! Contact us.
---
Funding ideas

HOW CAN WE HELP YOU GAIN FUNDING FOR FLOREO?
We know that budgets can be tight and we want to help get Floreo into the hands of anyone who needs it! If we can help write up your DonorsChoose application (teachers) or provide information for a grant you have identified (anyone!) please let us know.
---
What have we been reading this week?
NEWS ROUND-UP