Our whole team was delighted to get a fun message from longtime Floreo customers Abbey Neuropsychology Clinic (CA) whose staff members dressed up as our newest Floreo characters: Myra, Alejandro, and Ayanna. Thank you to Practice Owner Dr. Richard Abbey and Clinic Director Rachelle Valenzuela for such a highlight to our week!
If you or your Learners incorporated Floreo into your Halloween festivities, we would love to see your pictures too!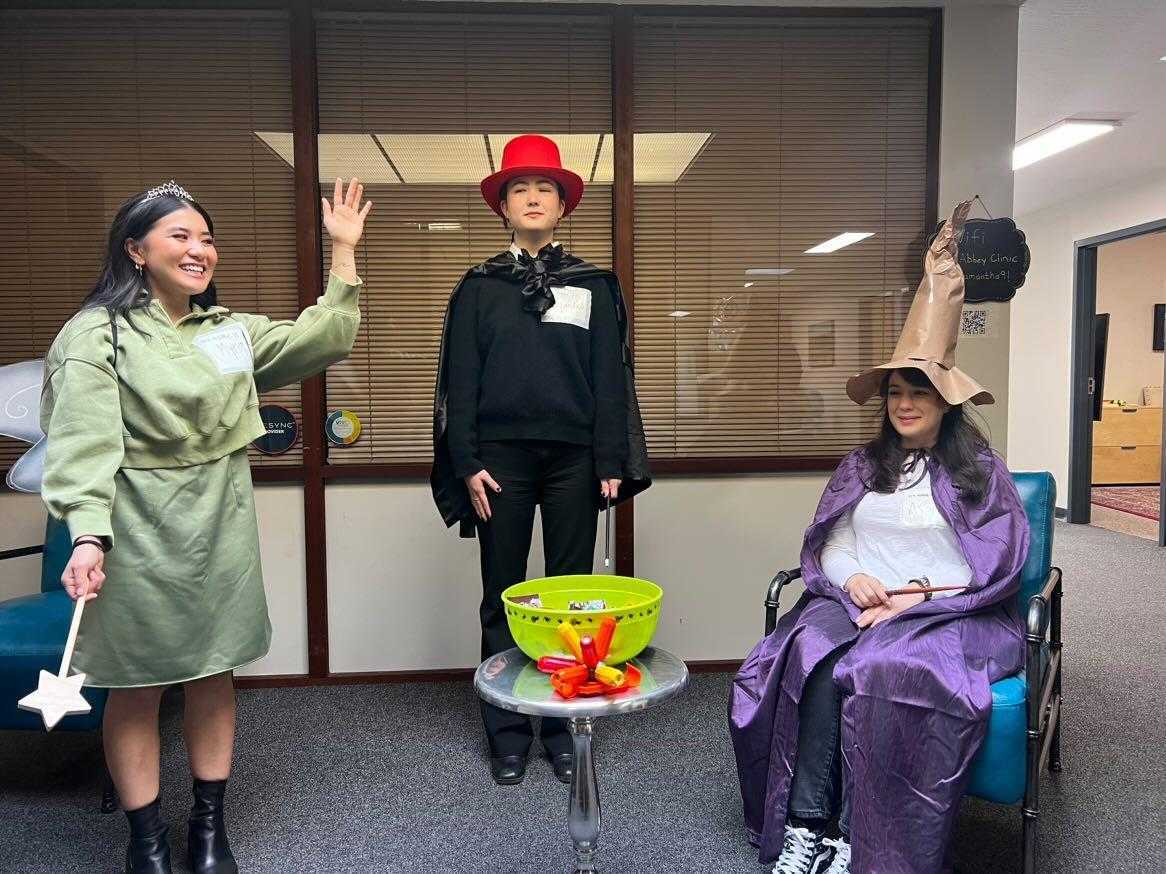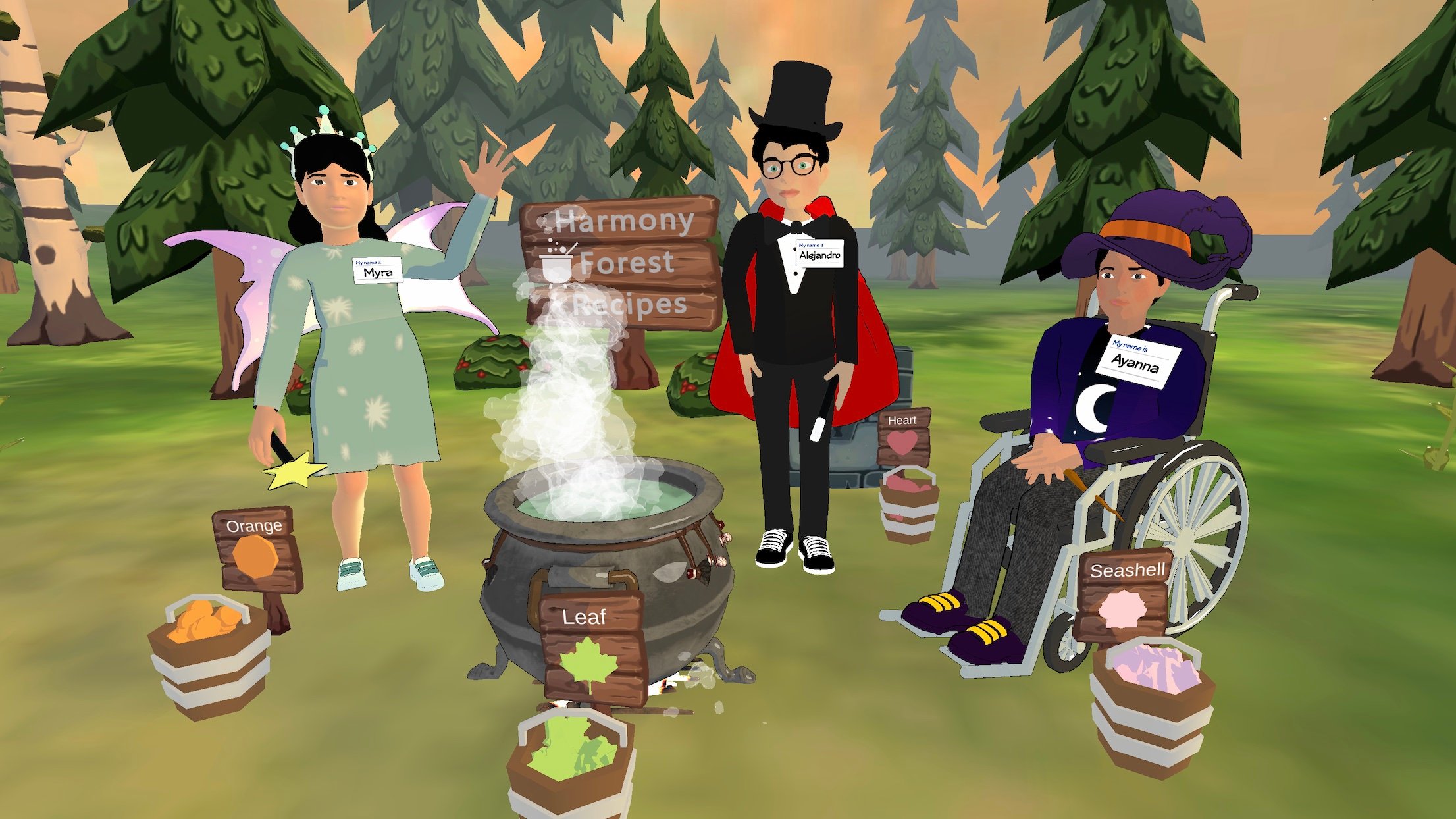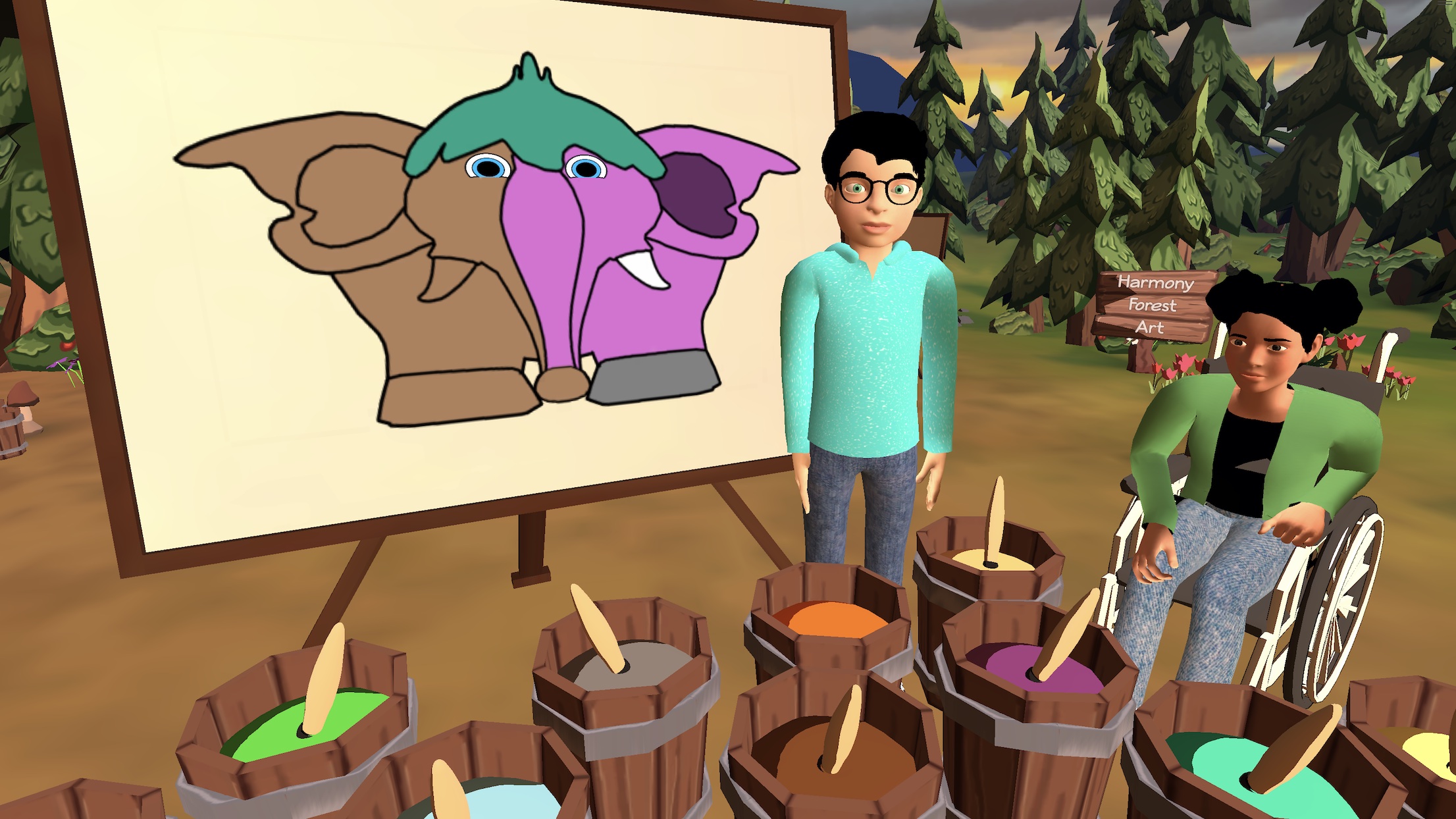 Just released
NEW FLOREO LESSON
New Lesson: Painting with Friends
Who it is for: Learners aged 5+
What's new: Centering around a coloring activity and fostering social interaction with two other children, this lesson addresses a variety of skills in a fun, engaging way! Help your Learner practice inviting a peer to participate in an activity, responding positively to a peer's request to join an activity, and responding positively to sharing materials during an activity.
Find Painting with Friends in the Social Interactions skill category along with our other newer lessons like Reunite the Animals and Magic Mix: Who's Next? once you have the latest version of Floreo! If you haven't yet had a chance to download the latest version of Floreo, it's a good time to do it! You can find it in the iOS app store by clicking this link. If you have Floreo rental equipment, make sure to turn it on, connect it to WiFi and let the update download before opening the app.
If you haven't yet subscribed to Floreo, we would love to discuss subscription options with you. And if you or your staff would like to talk through the new content or any of the changes we've recently made, please reply to this email to set up time to speak to a member of our team!
In case you missed it...
IEP GUIDE
Floreo's Founder/CEO, Vijay Ravindran, was a featured guest on the Special Education Inner Circle Podcast hosted by Master IEP Coach Catherine Whitcher. They discussed virtual reality in IEPs and how Floreo has made it easier to practice skills like street crossing in a safe environment.
We are excited to share this great IEP Guide by Catherine as a resource to help support parents and teachers who are interested in adding virtual reality to IEPs for their students.
Upcoming Events
CATCH US AT AN EVENT NEAR YOU
Let us know if you are attending an upcoming event. We would love to connect with you!
Enabling Technology Summit in Murfreesboro, TN November 8-9

MABA

in Towson, MD November 30-December 1

New Partnerships
THE FLOREO COMMUNITY CONTINUES TO GROW
A warm welcome to our newest partners at Woodford County Schools (KY) who just signed up to begin their Floreo programs. We look forward to helping you serve the needs of your students and community!
Are you ready to join the Floreo family? We would love to discuss implementation in your school, district, or practice!
Attention Medicaid Families
FLOREO SUBSCRIPTIONS MAY BE COVERED
Did you know that in Wisconsin and New York families on Medicaid waivers initiated full reimbursed coverage of Floreo in the home?
If your family receives services in your state using a Medicaid waiver, you might be able to get a Floreo subscription (including equipment rental) fully covered by your state program. Reach out to us, and let's work together to see how we can get Floreo into your home and start making a difference for your Learner.
Funding ideas
HOW CAN WE HELP YOU GAIN FUNDING FOR FLOREO?
We know that budgets can be tight and we want to help get Floreo into the hands of anyone who needs it! Please let us know if you need help writing up your DonorsChoose application or with information for a grant you have identified.
IDEA and Title I funds are also great sources to help you access a Floreo subscription.
What have we been reading this week?
NEWS ROUND-UP