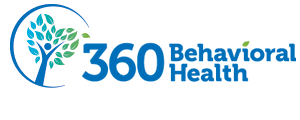 California Psychcare discovered Floreo at the beginning of the COVID-19 Pandemic when their behavioral treatment and adaptive skills training services transitioned from being almost exclusively in-person to a remote telehealth model. As their talented and dedicated clinicians began adapting to the new normal, they knew it was important to maintain the same level of care to which their clients were accustomed in-person. Their research into technology and tools to help support their clients remotely led them to Floreo. Clinical Supervisor, Elizabeth Pascual, M.S., BCBA described her first impression of the system: "We were immediately impressed by the catalog of lessons and compelled by how interactive the Floreo world was. During this time when people were being sequestered into their homes, the world of Floreo seemed like it was opening doors."
While telehealth was the initial inspiration for their usage of Floreo, as the pandemic has continued on and California Psychcare has started offering in-person services again, they have included Floreo sessions as part of their in-person services and expanded their usage to more locations and clinicians. Ms. Pascual shared, "Floreo has been such a great tool! Not only have I been able to use Floreo to enhance current programs I have already been targeting, but the large library allows me to access new goals that I have not yet targeted. It also allows me to generalize programs and contrive scenarios that otherwise would have been very difficult."
She continued on, "I have a client who had a difficult time responding to bullies. He learned what responses to make, but I wasn't sure if this was generalizing. Typically I'd have been able to observe this student in his natural environment, like at school or playing with peers. However, at the time, this was impossible due to the pandemic. I introduced him to the bullying programs on Floreo, and by the end of our lessons, he was able to confidently respond to every scenario. Our goal is always to keep our clients safe, so it is not always feasible to practice these lessons in the real environment. By doing these lessons through Floreo, we've been able to teach real-world skills in a safe, controlled environment."
California Psychcare staff have used Floreo with Learners of many different ages, verbal abilities, and varying goals and challenges. They love that their clients get excited to use Floreo because it feels like a game. This makes it easier to teach and practice the skills on which their clients are working.
Ms. Pascual encourages anyone considering deploying Floreo to "[b]e creative. While these lessons do a fantastic job of listing out the steps of how to deliver them, you should still customize your lesson to your Learner. How you present and prompt different lessons might look different from client to client. Also, having the client and family involved in what lessons they want to target has been very key in implementation."
At Floreo, we carefully consider the day-to-day of the clinicians we serve and we develop features and lessons with them in mind. For example, if you have ever visited the Floreo portal and explored the Reports features, you have California Psychcare to thank! As very early adopters who provided extremely detailed suggestions for how to improve the data on which we report, many of the features you see there today were based on their ideas. We are thankful for their thoughtful feedback and ongoing collaboration as we continue to grow together!
Floreo stands ready to help clinical practices of any size, schools, and families with engaging, controllable and repeatable treatment options. Whether baselining skills during onboarding, providing therapy remotely via telehealth, or programming for skills that are challenging, dangerous or costly, we have lessons that can help. And we are always ready to build more. If you have an idea for us, we would love to hear from you too!
If you are interested in implementing Floreo in your practice or school district, please contact us!
California Psychcare (CPC) is part of the 360 Behavioral Health family of providers. Our company provides ABA-based Behavioral Health Treatment (BHT) services to infants, children, adolescents, young adults & adults through our in-home, in-clinic, school-based, or telehealth delivery models. Offerings including 1:1 Behavioral Health Treatment, Adaptive & Functional Skills Training, Social Skills Training, and Parent & Caregiver Training. Our company was established over 20 years ago and is one of the original autism therapy providers in California. We are one of the top autism service providers in the U.S. – serving thousands of clients through our 20+ clinics across the state. If you have any questions about accessing services available through California Psychcare or about the resources provided here, please contact us at 833.227.3454